Forex Max Scalper Strategy MT4 Trading Software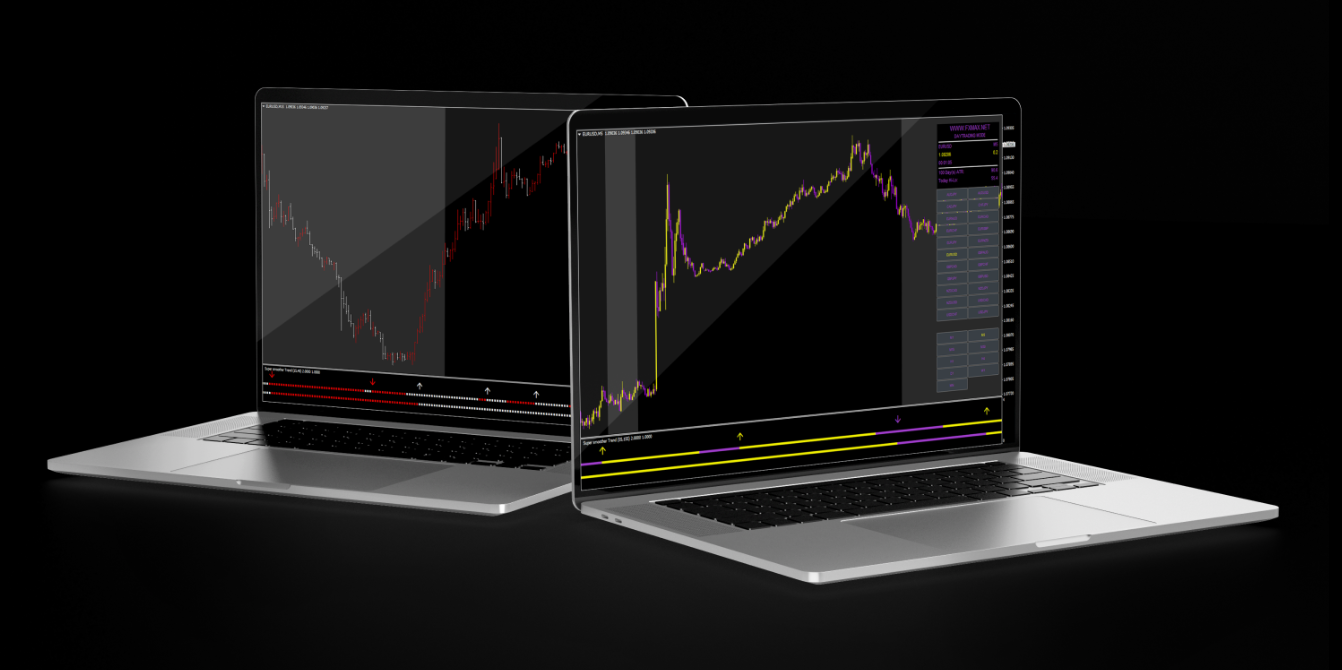 Forex Max Scalper Strategy is a new type of trading software designed for any type of trader. It combines the latest trading algorithms with easy-to-use layout.
Forex Max Scalper allows in a very simple and effective way for following the price. As traders, we are looking for the simplest methods. Focus on what is really important, join and follow the trend in the simplest form!
Forex Max Scalper Strategy signals does not repaint! The sofware was created by best coders and signals does not change in any way.


Forex Max Scalper Strategy!
Accurate and Stable MT4 Software that can help you with Trading on any type of Market!
Our goal was to create a method that is both simple and powerful.
The software contains special entry/exit mechanism that allows for better trading managment.


Signals are pretty straightforward. When both lines are in agreement, you will receive BUY/SELL signal. When one of the line changes color, we recommend to exit a trade.

PICK TRADING
MODE THAT YOU LIKE

AND WIN THE MARKET TODAY!



Daytrading mode is the most versatile template. It provides balanced signals with good risk to reward entries. The main advantage of this mode are simple and stable signals without any hard analysis. Every trading signal provides an instant alert.
Recommended timeframes: M5/M15/M30.


Scalping mode is recommended for advanced traders. It provides faster signals with increased risk, but also a lot more profit potential. When trading scalping mode, you need to watch the charts more closely and be ready to exit a trade if needed.
Recommended timeframes: M1/M5.


Conservative mode does not need much screen time and it's recommended for busy traders. This template is perfect for calm daytrading and swing trading. The trend holds longer and positions are usually opened for a longer time.
Conservative mode as the only one uses 'traditional' exit techniques (RR ratios).
Recommended timeframes: M15/H1/H4.


Start Trading right away using simple and easy signals. Additional confirmation features will help you with finding the best trading setups!
FX MAX SCALPER Software will help you with quick market overview. You can trade any trading instrument you like (also commodities, stocks, cryptos).

WHAT IS INSIDE THE NEW
FX MAX PACKAGE
JUMP Right Into The Action!
Newbie Friendly Interface and easy trading rules will help you with trading instantly.
We are always thinking of how we can improve our software. As soon as the new powerful update will be ready, you will get them at absolutely no cost.
Our software has been developed by a team of professional traders and software developers. It never repaints.
Forex Max Scalper Strategy
Signals are very EASY-TO-READ. While the software provides advanced filters, it has simple, newbie friendly interface.



Installing FX MAX Software is very easy. Download it instantly from the members area.